aed - Agency for Economic Cooperation and Development
More Austria for Europe, more Europe for Austria
About aed
eHealth Project
Creation and implementation of the national eHealth Centre in the Czech Republic
More Information
Through the services of aed, Austria supports the transfer of know-how to partner countries to facilitate the implementation of higher standards in the public sector. In the context of international funded reform projects aed provides expertise from the public sector and from business and industry to EU member states, accession candidates and neighbouring countries.
International
quality standards

aed implements reform projects on the basis of international quality standards and with maximum practicality in mind. The focus is on efficient project management and transparent financial management.
Commissioned by the Austrian Federal Government with the implementation of "Best Practice Austria", aed selects lighthouse projects of the Austrian public administration and heightens their international visibility. Best Practice Austria is the hallmark of innovative and successful Austrian administrative solutions.
"We support a strong Europe. Best practice exchanges between public administrations lay the foundation for stability and competitiveness."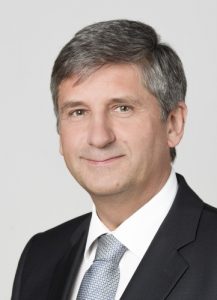 As a proficient service provider, aed assists governments and institutions in the implementation of reform and infrastructure projects.
aed is committed to a holistic approach – from project design and funding consultancy to implementation and evaluation.
Practice-centric solutions and sustainably successful project outcomes are our priorities.
aed's range of expert services focuses on advising governments, public and semi-public institutions as well as on assisting reform projects in the various sectors. aed engages in regular exchanges with public authorities, research and industry. From these spheres, aed sources experienced and highly qualified project teams ready to meet the challenges on hand. aed's approach guarantees the successful implementation of complex assignments in difficult environments.
aed supports projects with its prime expertise and time-tested management methods and assumes responsibility for logistics, content and finance. Every aed reform project jumpstarts processes of change. Communication, project management and personnel management are just some of the factors that determine success in this context.
The administrative projects conducted by aed also raise awareness of Austrian products and services in the partner countries. This interface function between administration and business community ensures timely information about export potential and helps Austrian companies position themselves for investment projects in target countries. The interface enjoys the support of the Austrian Economic Chambers and the Federation of Austrian Industries.
Best Practice Austria is the umbrella brand for Austria's activities in support of exchanges of know-how between partner countries. The initiative focuses on selecting lighthouse projects of the Austrian administration and heightening their international visibility. Best Practice Austria is the hallmark of innovative and successful Austrian administrative solutions.